Introduction
Website, Property Management Solution & Mobile App
Solutions
Branding, Website, E-commerce, Web Application, Mobile App
Industry
Turismo
Location
Europe
Services
SEO & Content Strategy
Digital Transformation
Ecommerce
Visual Brand & Applications
UX & UI Design
Hosting & CDN Networks

White Key Villas is the leading luxury villa rental company in Greece offering 300 premium villas situated around the country for short-term, serviced vacation rentals. It is a full-service hospitality and concierge company, as well as offering their expertise as onsite travel specialists while advising both individual guests and travel agents from all over the world.
Clients Goals
White Key Villas initially approached Backbone to help build an inspiring and streamlined user experience for potential and existing customers who were looking to book high-end villas in Greece. They wanted to stand out from the competition by offering a first-class customer journey online that matched their already impeccable service and brand.
Operating a business that included b2c villa rentals, concierge services, real estate and with a formidable b2b partner network, it was quickly apparent that White Key Villas needed more than just an extensive website. They required a variety of personalized digital applications and integrations that would automate their business and take their enterprise to the next level.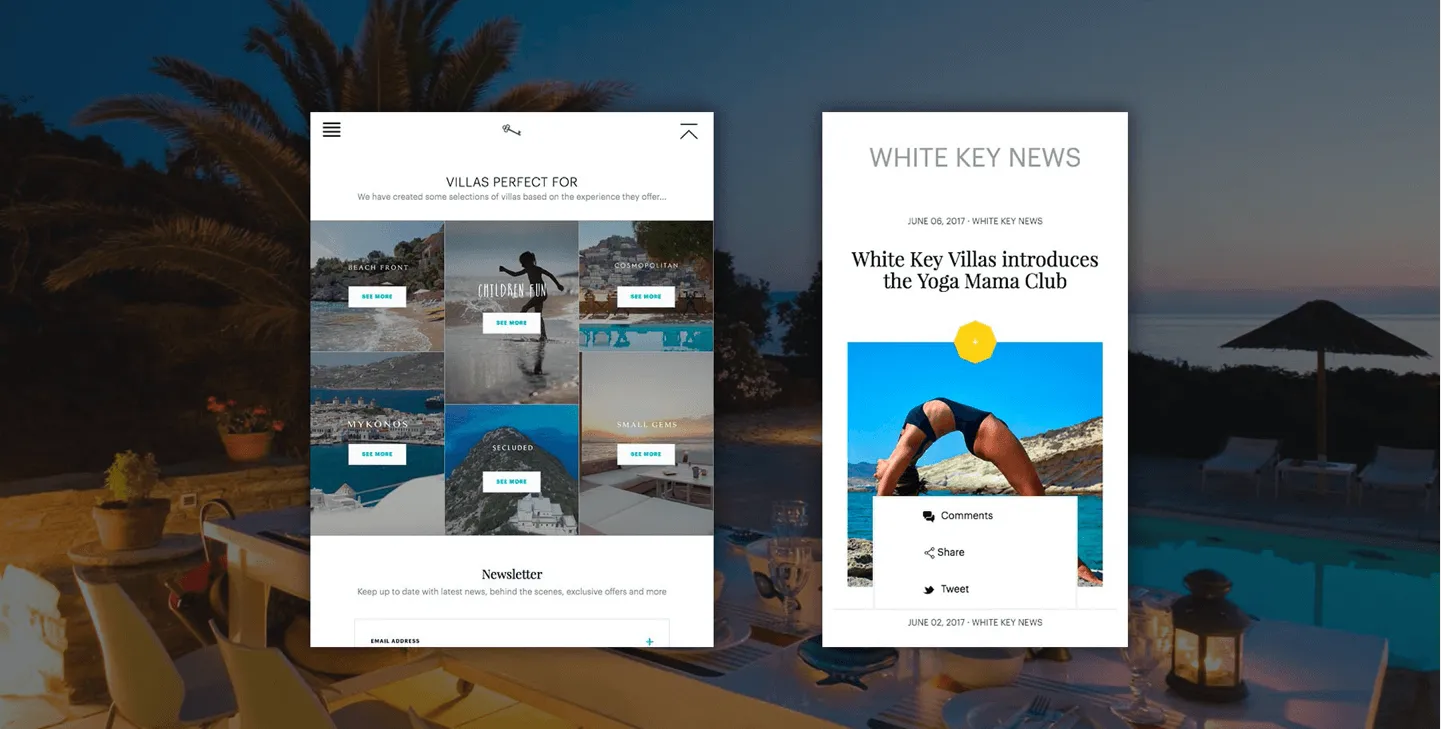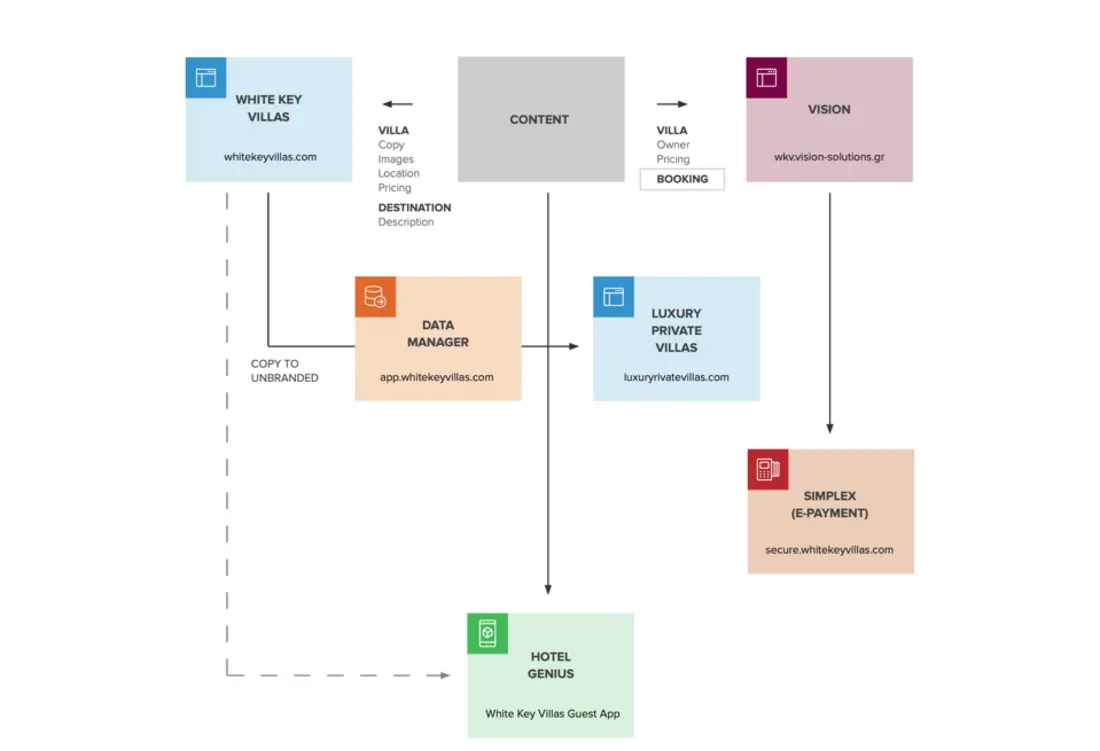 Opportunities & Challenges
By analyzing the client's business processes and procedures, we were able to identify significant technological opportunities that if capitalized on, would vastly enhance the way in which White Key Villas operated. We investigated not only from a sales and billing manner but all the way to their marketing and customer success strategy.
Through a series of open-minded discussions with an ambitious client, we were able to converge on a clear digital transformation vision and common execution roadmap, to transform White Key Villas into an absolute digital company. The successful integration of innovative technologies into their business strategy would help them gain the advantage required to make them an industry leader and keep them a step ahead of their competitors.
The Strategy
After conducting our initial discovery sessions and workshops we were able to recognize and prioritize the key areas that we would need to focus on in order to guarantee a successful digital transformation. We focused on helping potential customers not only find White Key Villas easily but also give them the ability to complete bookings efficiently through a streamlined and automated process. It was pivotal to provide the customer with a flawless integrated experience while in the midst of travel.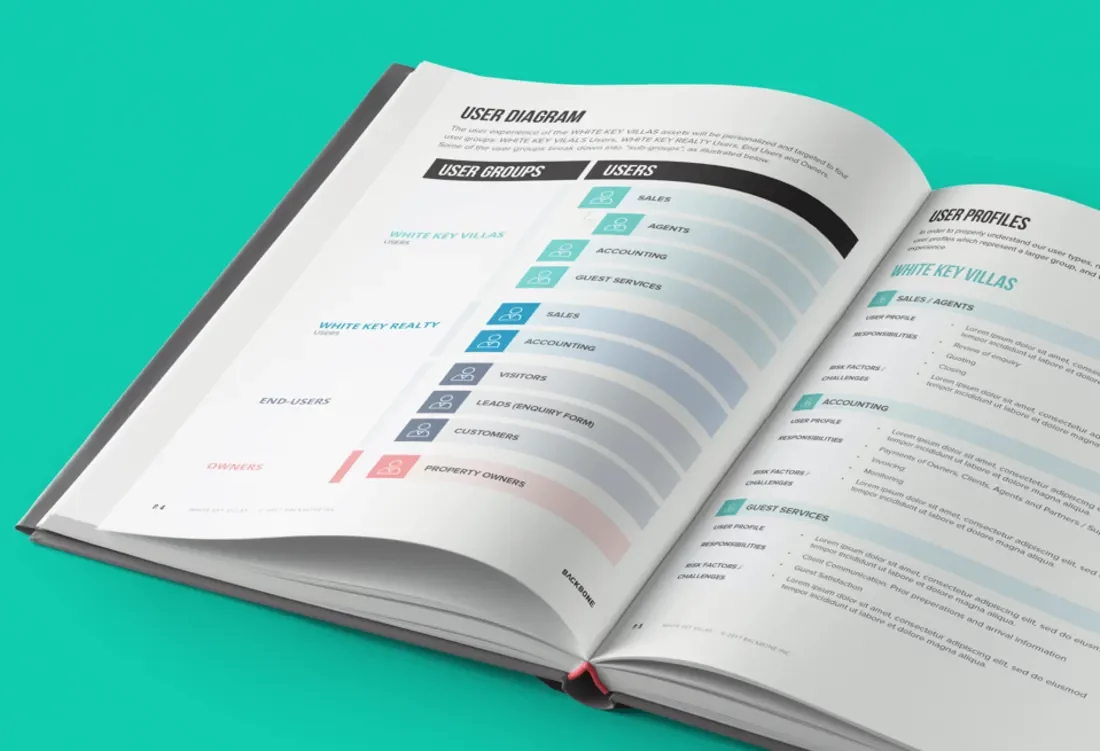 White Key Villas Website
A website for the real-estate arm of the White Key business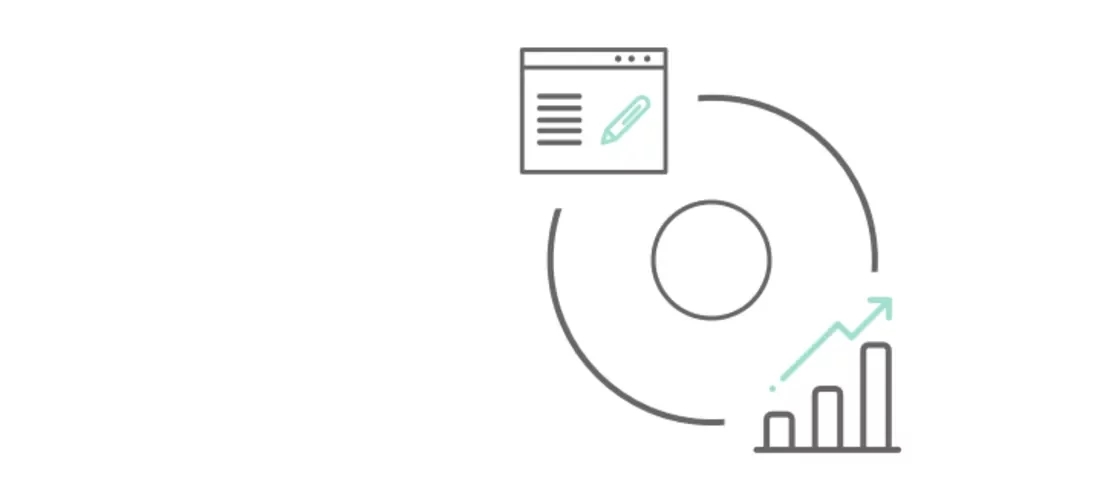 SEO Strategy & Content
A strong SEO strategy was crucial in building a constant and consistent flow of quality traffic and high converting leads to the website over the long term. By carefully researching and analysing our target groups and by cleverly selecting keywords based on segmented audiences we were able to optimise and grow organic traffic within a short time span.

The combined efforts of content posted to the blog with social media activities further boosted visitability and conversions.
Full CRM integration & Property Management System (PMS) Development
A Seamless Back-end that handles sales, bookings, billing and guest logistics
Streamlined Booking Process
Payment online
Digital Signage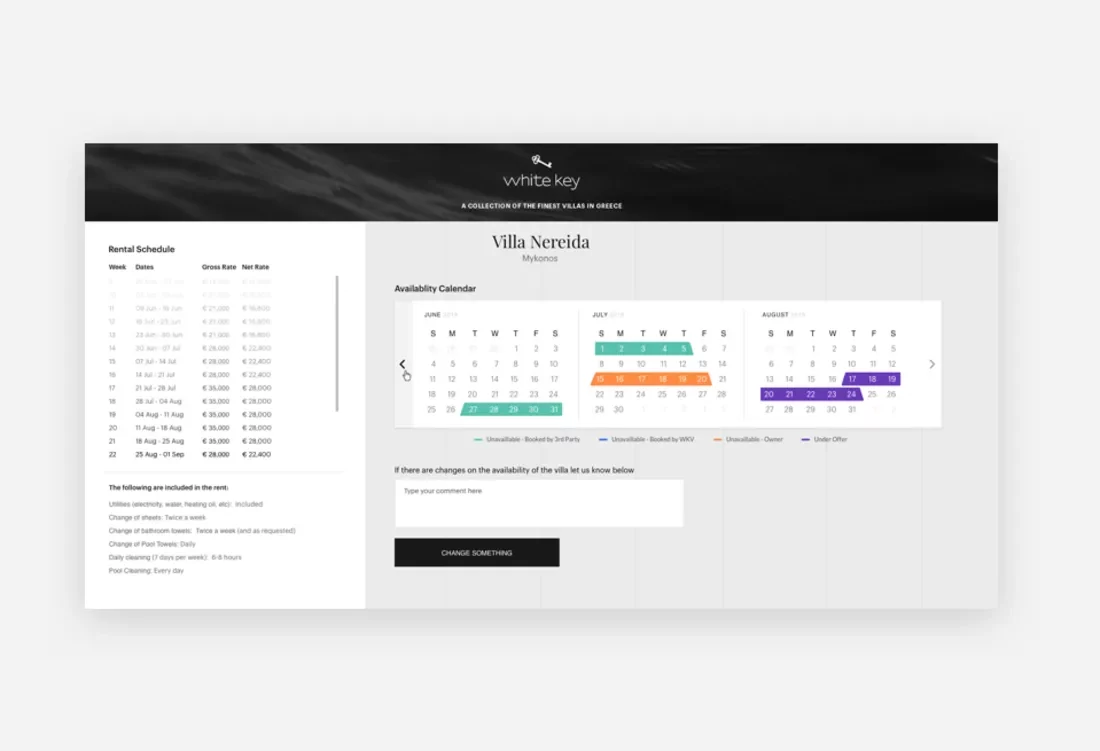 White Key Agent Portal
A portal for agents who have White Key Villas inventory at their fingertips and the tools they need to manage their bookings and commissions
White Key Mobile Application
A portal for agents who have White Key Villas inventory at their fingertips and the tools they need to manage their bookings and commissions

Vital information about their booking
Details about their villa and destination
Ability to book and manage tailored concierge services
Streamlined communications with the White Key team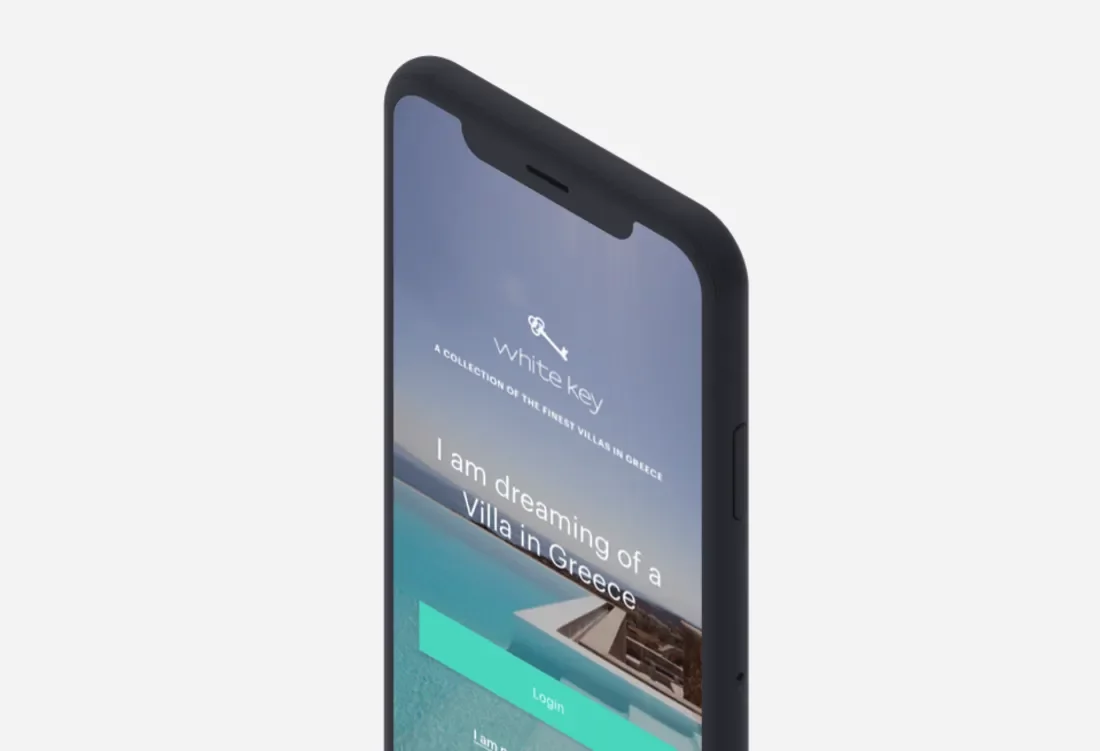 White Key Realty Website
A website for the real-estate arm of the White Key business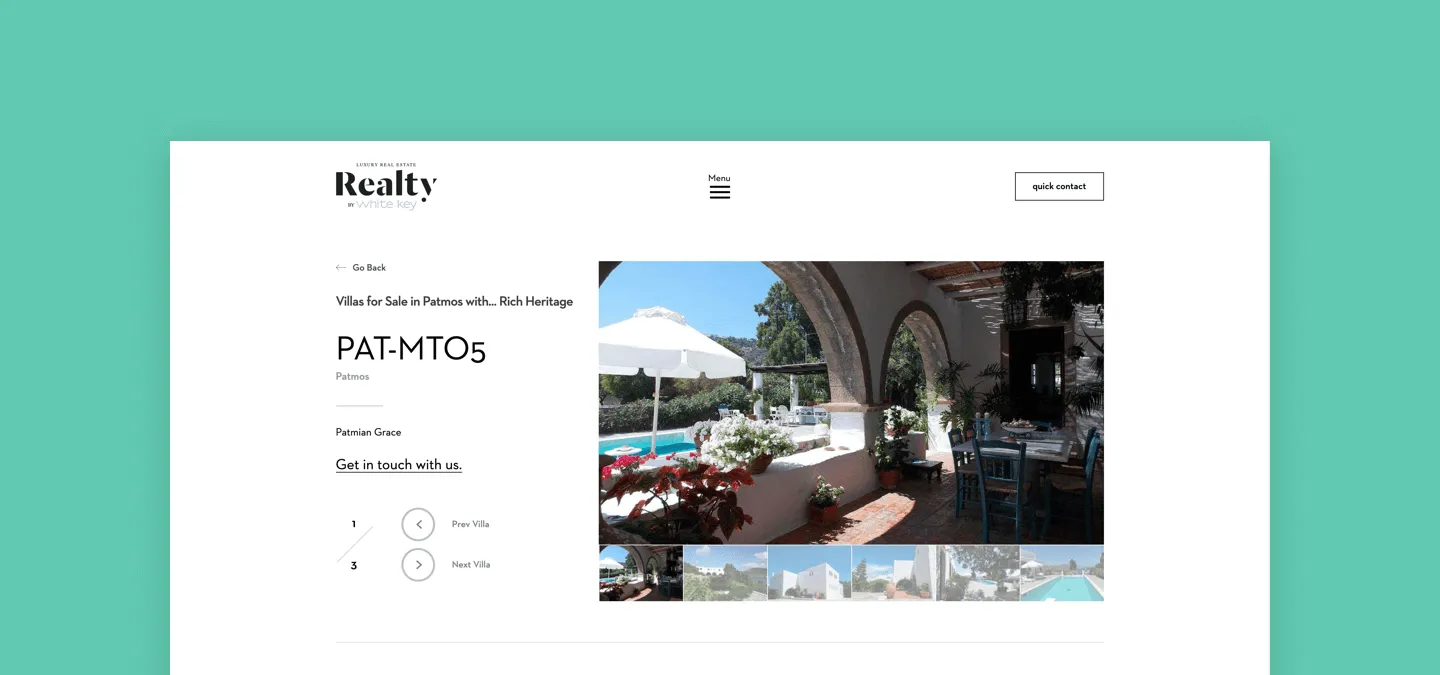 The result
White Key Villas, apart from being a villa rental business, is now also a fully digital business. Backbone has helped them digitize and automate their operations from sales to logistics, to complex booking procedures, booking systems and financial processes. This enhanced customer experience, combined with their excellent know-how in their field is what makes White Key Villas the #1 villa rental company for high-end Greek properties in the world.

The key to their success has been their forward-thinking team, who is always looking to evolve and innovate on the digital channel. Their mission for true digital transformation combined with the trust they have shown in our agency, giving us opportunities to explore and innovate, have been the key elements that have led to our collaborative success.

Our relationship has grown from a classic client/vendor relationship into something much stronger - a digital partnership.
"BACKBONE has played a pivotal role in digitally transforming our business and aside from an excellent team, it's their positive attitude and willingness that has led us to success."
Dimitris Giannakopoulos
Managing Director & Owner of White Key Villas
Next project
White Key Villas is now a Digital Company. Wanna make the switch?