Introduction
Strengthening the digital power of our ally
| | |
| --- | --- |
| Solutions | Website |
| Industry | Food |
| Location | South America |
| Year | 2018 |

Archie's wanted to increase and strengthen their digital presence but also give their customers a platform to view their complete menu and place orders online. Additionally, they also wanted to showcase a new site for children's parties.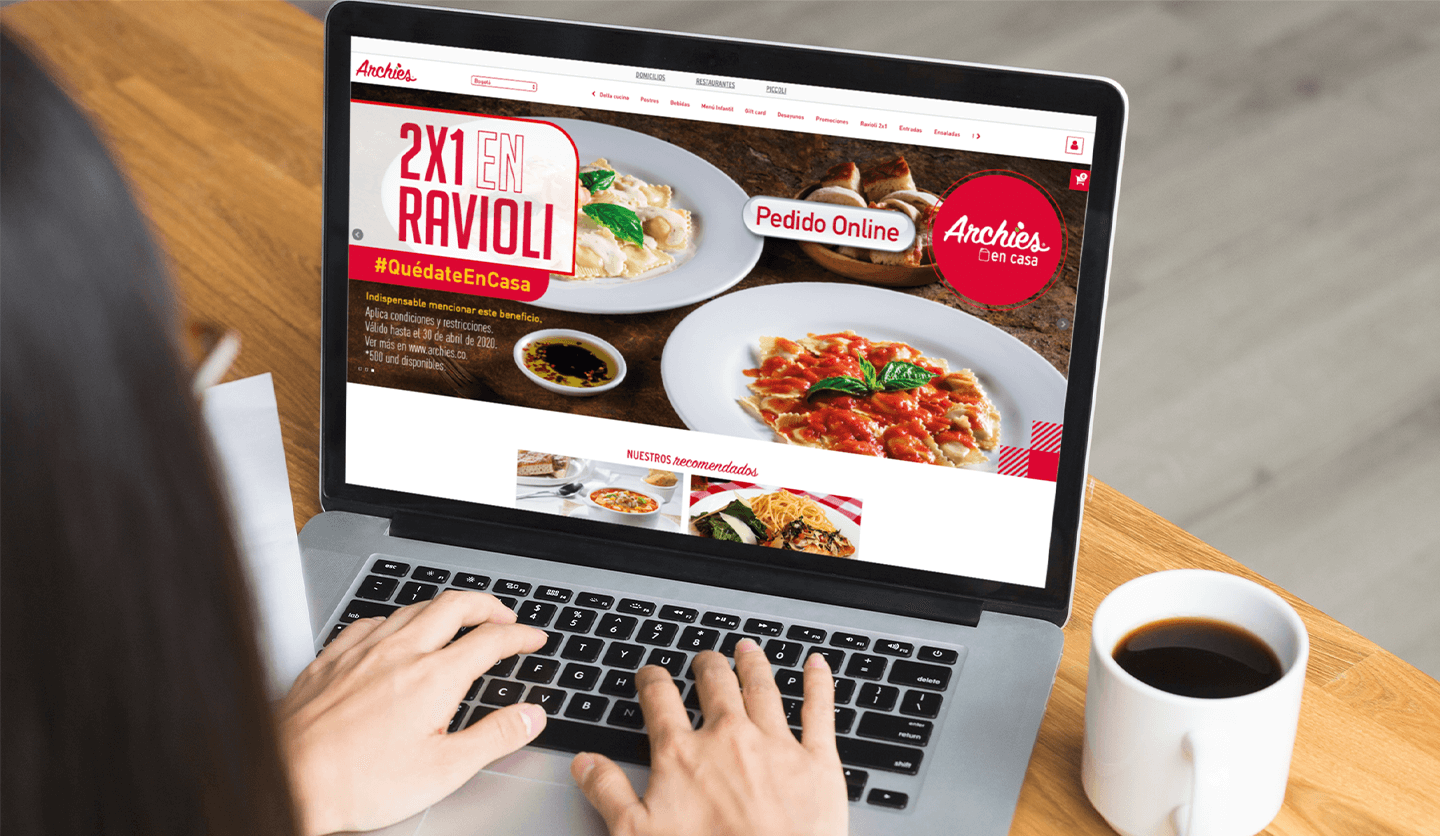 About the Project
Archie's Pizza is an innovative business concept, characterized by a pleasant, familiar, and contemporary atmosphere. All meals are made by professionals with the highest quality of ingredients which allows them to continually offer new and inventive dishes.

Archie's wanted us to help them create an e-commerce site which allowed customers to place orders on line, but also showcased the menu items and renewed their corporate branding. In addition, they also have a separate business for children's parties they they wanted to create awareness for.
Project Development
For Archie's, our digital team designed the site to have the same feel through online shopping that customers experienced when visiting the restaurant.This meant using bright, full color images and keeping the color scheme of the site inline with the look and feel of the restaurant.

Archie's Trattoria was designed is such a way that the site reflects the essence of the brand and philosophy of Archie's. Customers visiting this site are able to reserve a table at any location as well as view blog entries and promotions.

We were able to integrate the online store with the existing address center already in use by Archie's to facilitate the placement of online orders. For Administrators, we were able to create an easy-to-use interface to alllow for managing orders received from the digital platform in real time.

In addition a new pricing extension was created for Archie's Piccoli which allows customers to receive a quote after inputting a date, number of guests, and selecting a children's party package.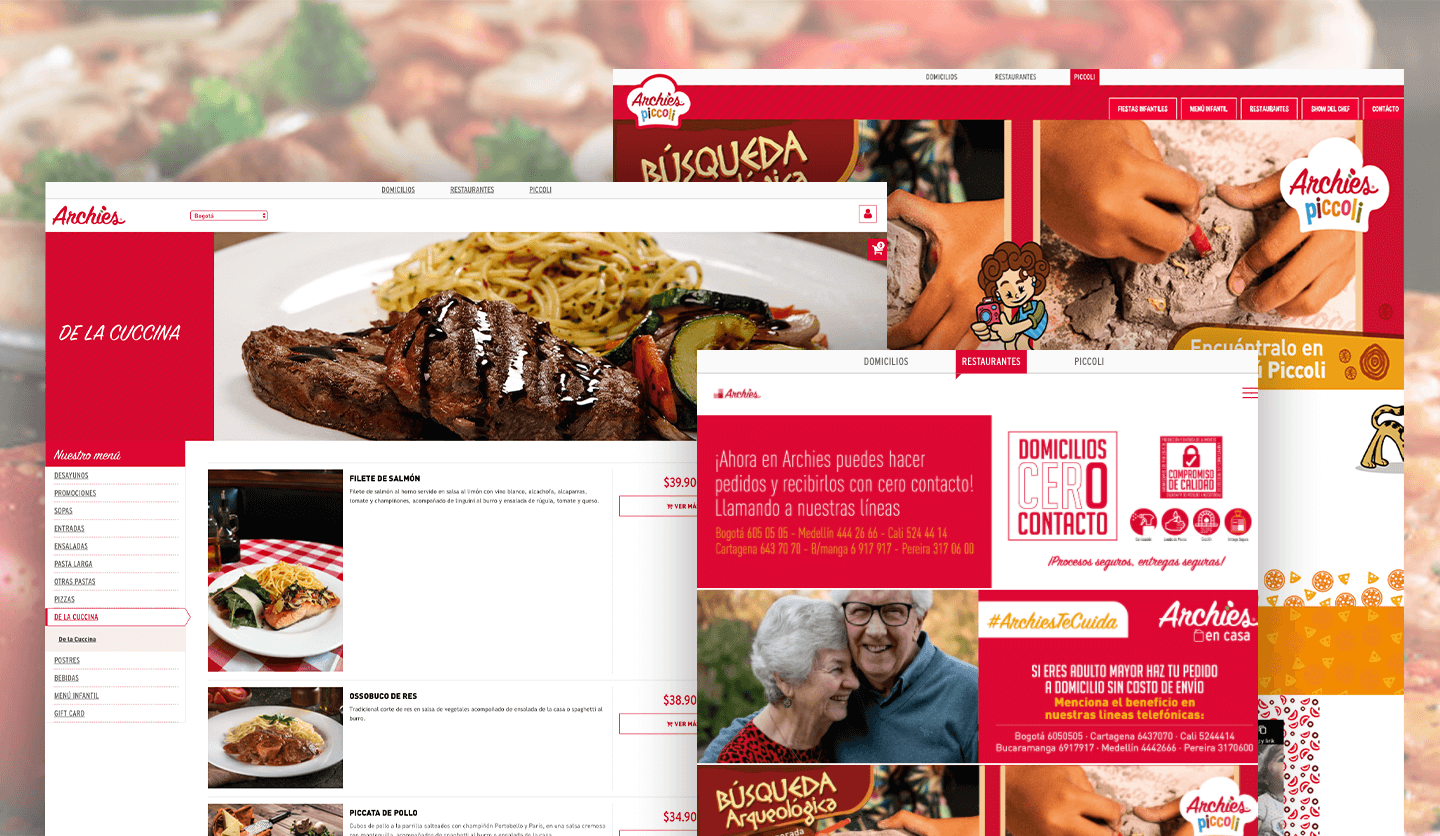 Outcome
Archie's customers now have three unique sites to choose from based on their needs, all of which are easy-to-use and showcase the brand well.

As a result, Archie's has seen increases in the number of orders and sales throughout the region and an expansion of their customer base.
Next project
Archies is now a Digital Company. Wanna make the switch?
What do you want to achieve? Send us a request