Introduction
Taking customers service to the next level
| | |
| --- | --- |
| Solutions | Website, Mobile App |
| Location | Europe |
| Year | 2018 |

EYDAPs, Athens Water Supply and Sewerage Company, serviced customers solely through their call center. No longer a call center leading industry, EDYAP intent was reinvigorating their brand to find a new effective way to engage with the customers.
About the project
As EYDAP began investing in scaling the call center to better service their customer base, it was evident they needed to rethink how they engaged with an aggressively growing customer segment - the younger population. These customers had new expectations on how to engage with a brand and what defines customer service.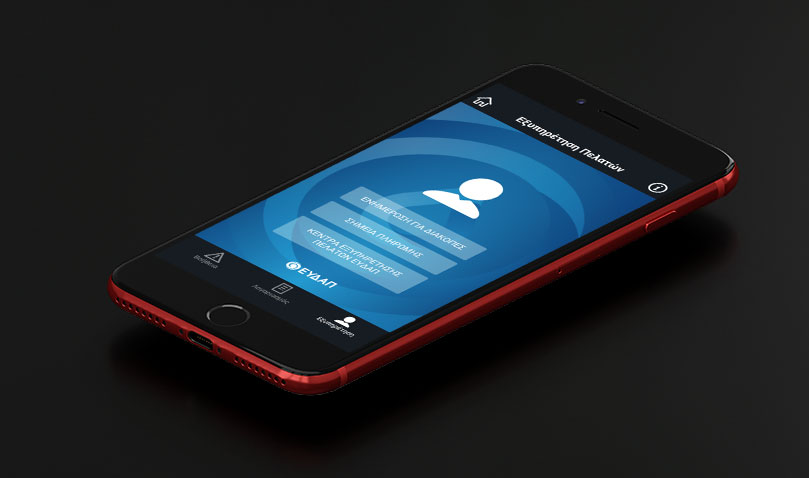 The Application
The solution was "EydApp", a mobile application through which customers could:
Easily report a problem by taking a photo of the issue, track their location and get notified once the issue was resolved.
See and pay their latest bill.
Learn about scheduled works and planned improvements in real-time.
Project development
The EYDAP mobile application would deliver information that was personalized and relevant to the customer. By partnering with Backbone, EYDAP was poised to launch a powerful, easy-to-use brand utility and thereby tactfully influenced how the brand is perceived by the general public.

Backbone recognized the importance of communicating the added value of EydApp in order to successfully convert an experimental user to a long term user. As such, alongside the promotional website, Backbone developed a slick motion design video that showcased the features and functionality of the application, as well as demonstrated how customers would use the application in their daily lives, delivering meaningful interaction with EYDAP.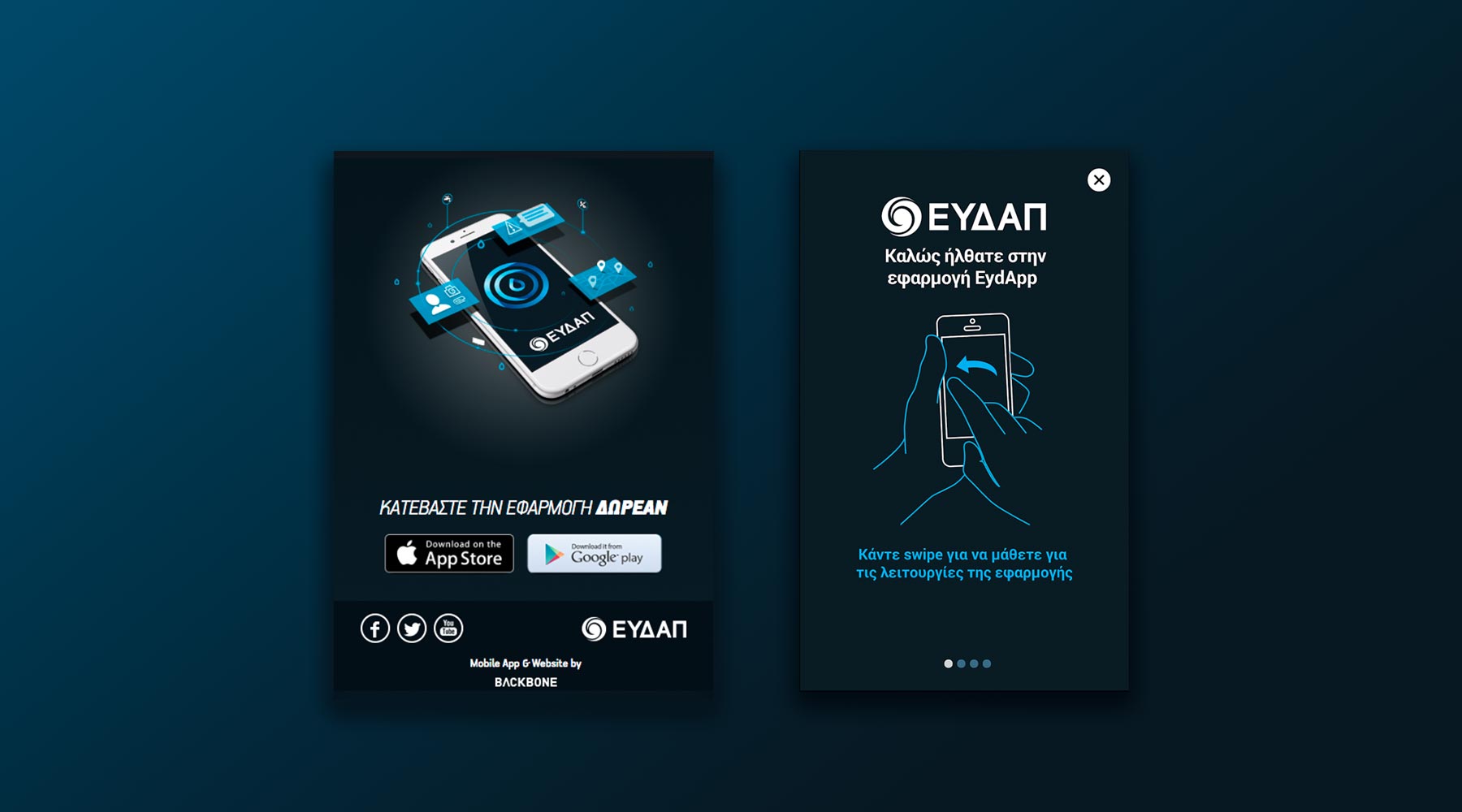 Promoting the app
To build awareness and boost adoption of EydApp, Backbone launch a promotional website to launch the application and educate customers on the features and capabilities. A scroll-down storytelling approach was leveraged into the user experience, and the application was showcased in real-life situations that customers could relate to.
Outcome
Backbone played a integral role in helping EYDAP transition into the digital era. The development of compelling digital assets combined with Backbone's out-of-the-box thought process helped EYDAP achieve substantial goals, such as effectively serving an evolving customer base as well as advance EYDAP brand perception.
Next project
Eydap is now a Digital Company. Wanna make the switch?