Introduction
Redesign and develop a website targeted to a global market
Solutions
Website, E-commerce
Industry
Tourism
Location
Europe
Year
2018
Services

Strategy & Consulting
Creative Design

An amazing, personalized experience aboard a Celestyal Cruise begins with your booking. An online portal that is attractive, customized and easy to use would drive more travelers to Celestyal's websites organically.
About the project
Redesigning one global and seven local websites involved creating direct relevance to the users of Celestyal's varying markets. Previously, their websites were not gaining organic traction, and conversions resulting from ad spends were low.

As a result, each site needed to be attractive in order for users to be intrigued by the cruise offerings, bring more organic users to the website and consequently increase online bookings.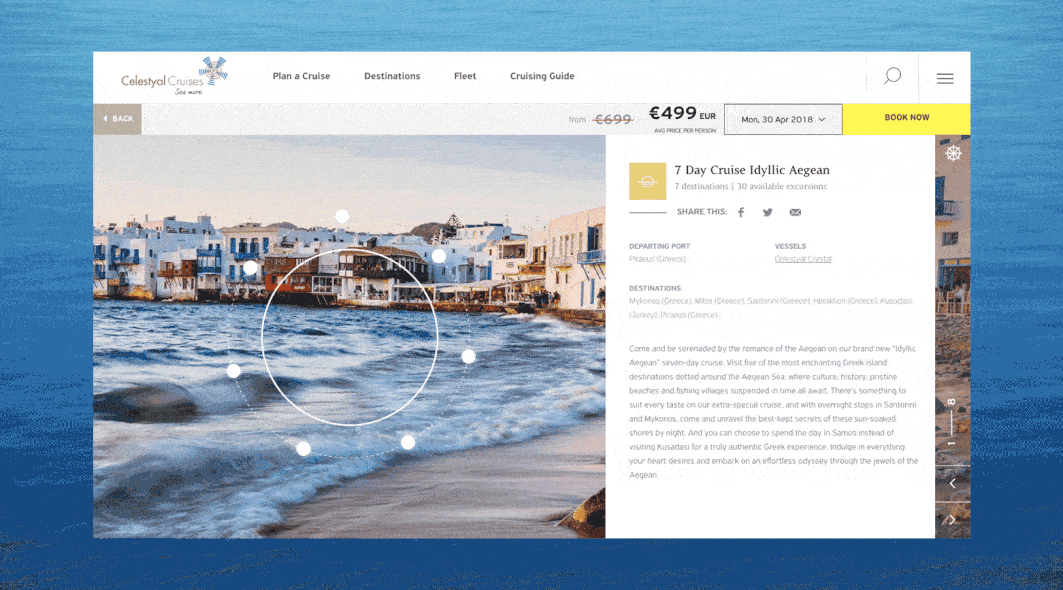 Project development design
With the use of a web-user tracking activity platform, we saw which pages from the previous site were performing well and which were not. Since our goal was to drive more organic traffic – and reduce ad spending – it was also important that we optimized each site for SEO.
Development
The first thing we did was restructure the sitemap; we made it more simple and eliminated unnecessary content. Then we redesigned the website and made it more experiential.
Based on consumer research and online travel trends, we enriched the websites with high-resolution, full-frame photos, as well as an enhanced the navigation and user experience.
We also completely redesigned the booking path. We made a more user-friendly platform where travelers could book a cruise, and purchase onboard and shore-side services (such as excursions and drink package upgrades) right from the site.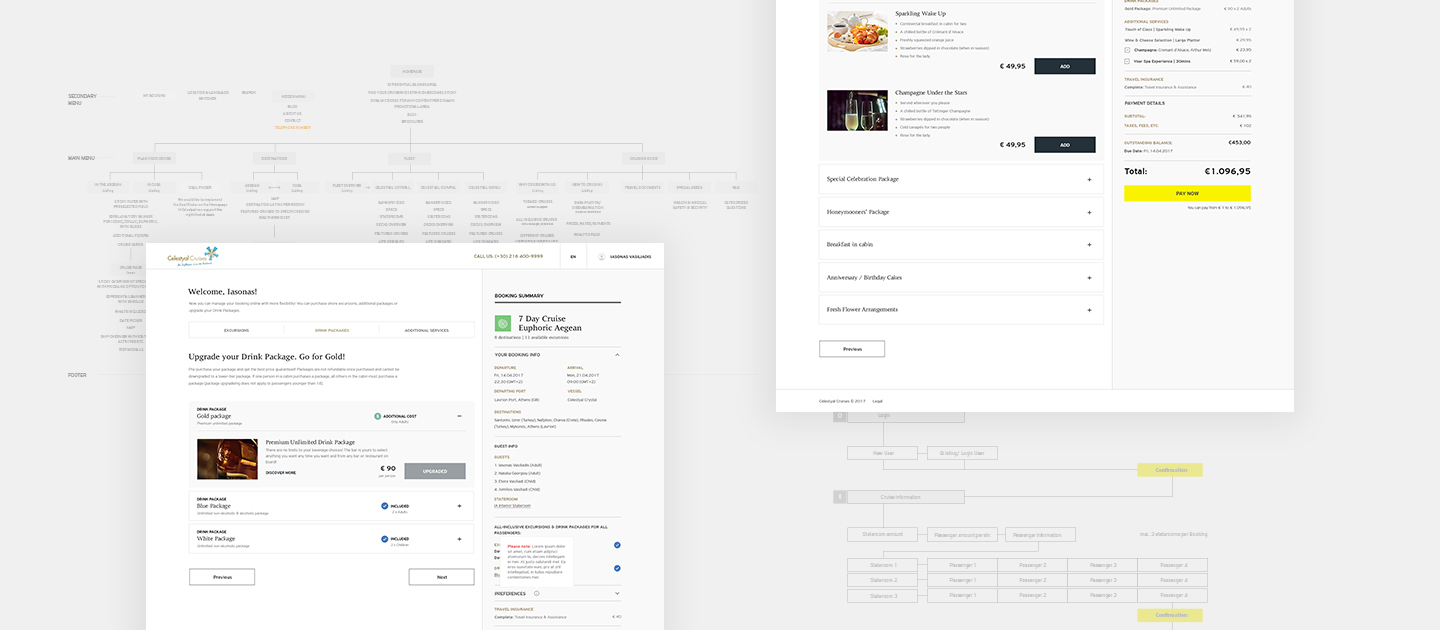 Outcome
Today, Cylestyal Cruises' websites are built to create an experiential booking path that targets their specific markets of interest, while boosting organic traffic and overall online bookings.

Since the new website launch, organic traffic sessions have increased by 43 per cent, while the number of new users has increased by 51 per cent. Organic transactions also increased by 24 percent, which resulted in a 125 per cent increase in organic revenue.

Next project
Celestyal Cruises is now a Digital Company. Wanna make the switch?