Introduction
Digitizing 40 years of automotive passion & heritage
Solutions
Website, E-commerce
Location
South America
Services
UX & UI Design
Project Discovery

Carcaice began as a small family business in Bogota. It was the founder's passion for cars that fueled its growth into being Colombia's first company to introduce brands like Dodge and Jeep. It's been 40 years since then and Carcaice continues to grow.
Client Goals
In today's world of digital-first, and in order to remain an industry leader, Carcaice knew it was time to explore innovative technologies, and that this meant investing in solid digital strategy to fully elevate their business.
In order to do this, they needed a digital ecosystem that would reflect their heritage as a reputable company rooted in service excellence, as well as their superb in-person customer experience. Additionally, they needed an impressively designed platform that unified all their operational processes into a single digital platform.

Opportunities & Challenges
Carcaice needed a way to unify and digitize several essential workflows and processes that were vital to their business. These mainly included car rentals, new and used car purchase processes, and easy access to customer quotes. Not only are all of these processes now accomplished without the paperwork and wait time traditionally involved, the BACKBONE team created a fully digitized platform with exceptional architecture, visual brand design, and user experience.
The Strategy
During this journey our main focus was to:
Design visual brand identity that reflects the company's values.
Develop one unified digital platform that provides outstanding user experience.
Create a great layout UX design, even for non tech savvy users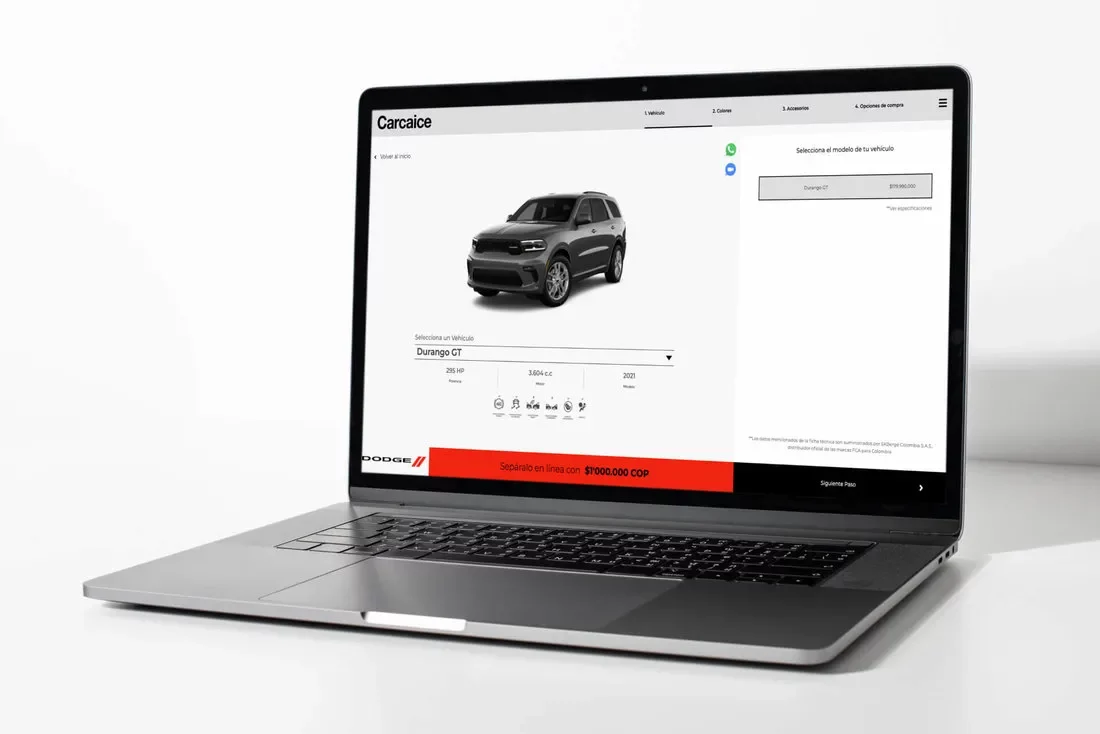 Key features of the project
Seamless user experience: Everything that the user may need is easily accessible within a single platform; long, tedious, and confusing workflows were eliminated, making the purchase or rental process very intuitive and simple.
Fully automated platform: Every single workflow exists and functions harmoniously within a single platform, including quotes, test drive scheduling, vehicle separation payment, among multiple other processes.
24/7 customer support: The platform is integrated with WhatsApp and Zoom to ensure that the Carcaice team stays closely and digitally connected with its clients, providing support anytime.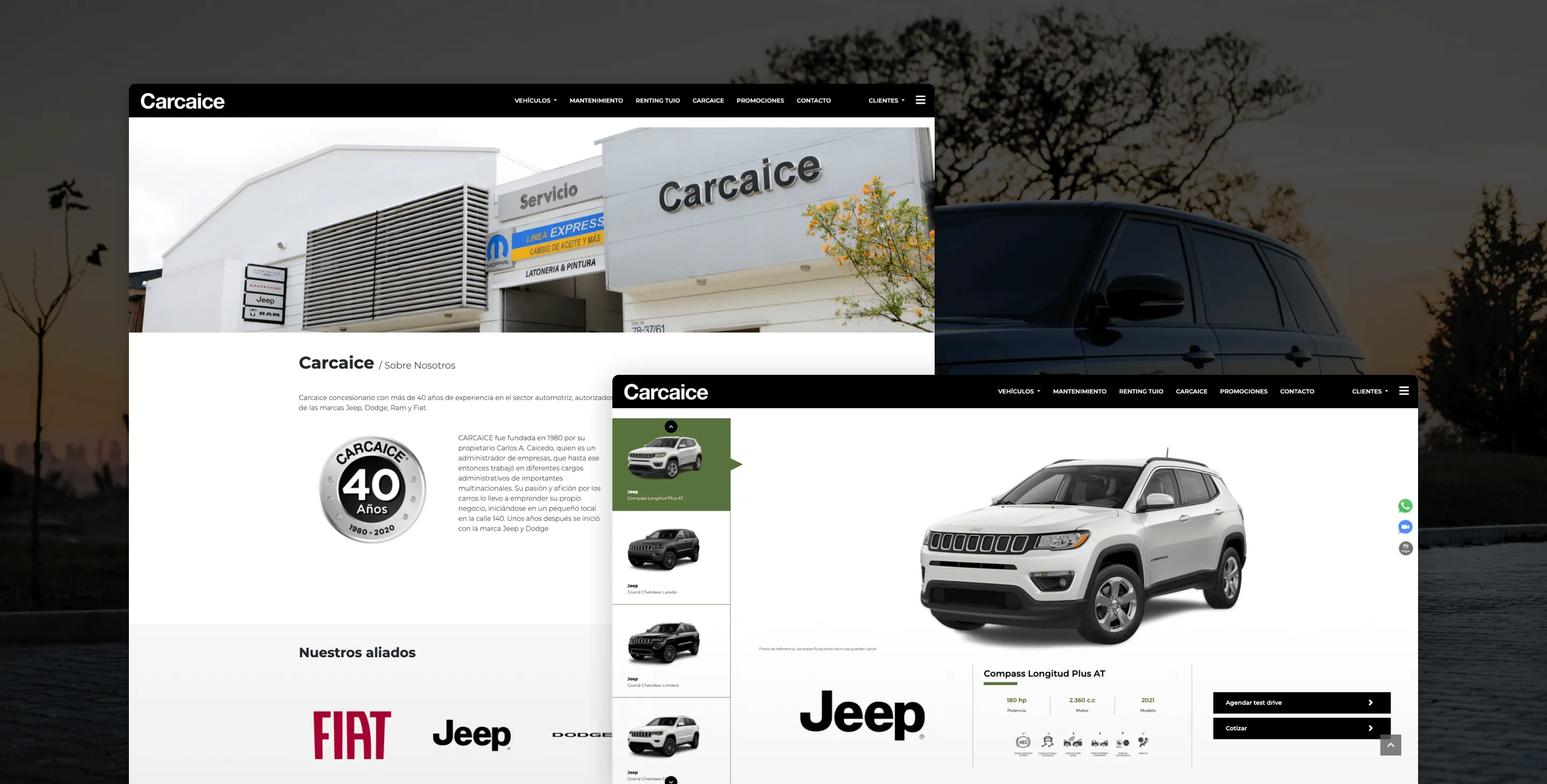 Conclusion
BACKBONE designed and built a fully scalable and unified digital platform, successfully facilitating Carcaice's business expansion into the digital world. Their platform ensures a simple, intuitive, and smooth user experience, allowing the client to quote a rental vehicle, book a test drive, see a catalog of new and used cars, and to contact an advisor anytime, from anywhere.
Next project
Carcaice is now a Digital Company. Wanna make the switch?