Introduction
Creating a website with vitality for nature's own products
Solutions
Website, E-commerce
Industry
Food, Pharmaceutical
Location
Europe
Year
2018
Services

Creative Design
Digital Marketing Strategy
Ongoing Support

SUPERFOODS NATURE'S BEST® was the first company to introduce superfoods into pharmacies through a complete range of innovative and natural food supplements. After a recent re-brand, their new website needed to reflect the natural essence of their carefull
About the project
SUPERFOODS NATURE'S BEST® website was one that needed to reflect the recent rebrand. The client wanted a digital asset that would promote their products and be in line with their new brand positioning. With the majority of today's consumers conducting product research online before making a purchase, it was imperative that we communicated SUPERFOODS' natural authenticity to potential customers through their new website.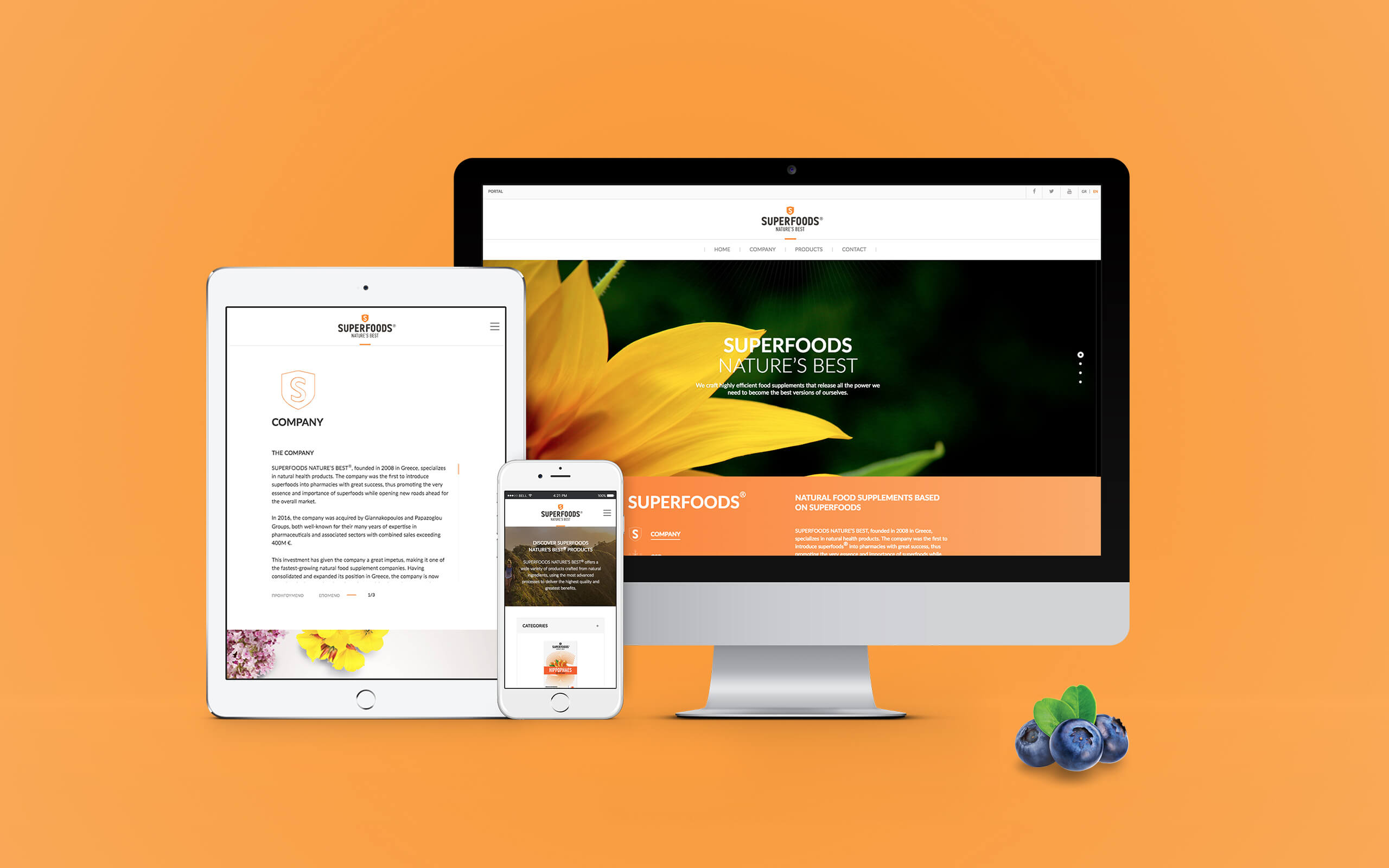 Project development design
We designed a responsive website that shows information about the company and its history. With a responsive design, we knew that SUPERFOODS consumers would be able to view their site regardless of where they are. Whether they're browsing from a smartphone in the natural food aisle or a laptop at home, they can easily view all of the product offerings right at their fingertips.
With a responsive website, our team was certain that we could put SUPERFOODS into the hands of more consumers, regardless of their browsing location. Beautiful imagery was key to reflecting the simplicity and organic nature behind their products.
Development
In the product page, our team split SUPERFOODS' products into different categories, such as detox, energy, memory, stress and more. We surrounded this with backgrounds and inline artwork of beautiful imagery. Our goal was to display the basic material and ingredient of each product, without looking pharmaceutical.
Group users
Consumers
Once clicking on a product of, consumers are able to find basic item information, ingredient details and the suggested use. Under each product users can also see other related information, such as product benefits and related items.
We also created a section called "Discover SUPERFOODS" where users could find helpful information about each super food.
In the new blog section, we placed articles written by doctors, nutritionists and other specialists, with tips about health and wellness.
Collaborators
We also created a portal section, where SUPERFOODS' collaborators can log in with their user info and download marketing materials.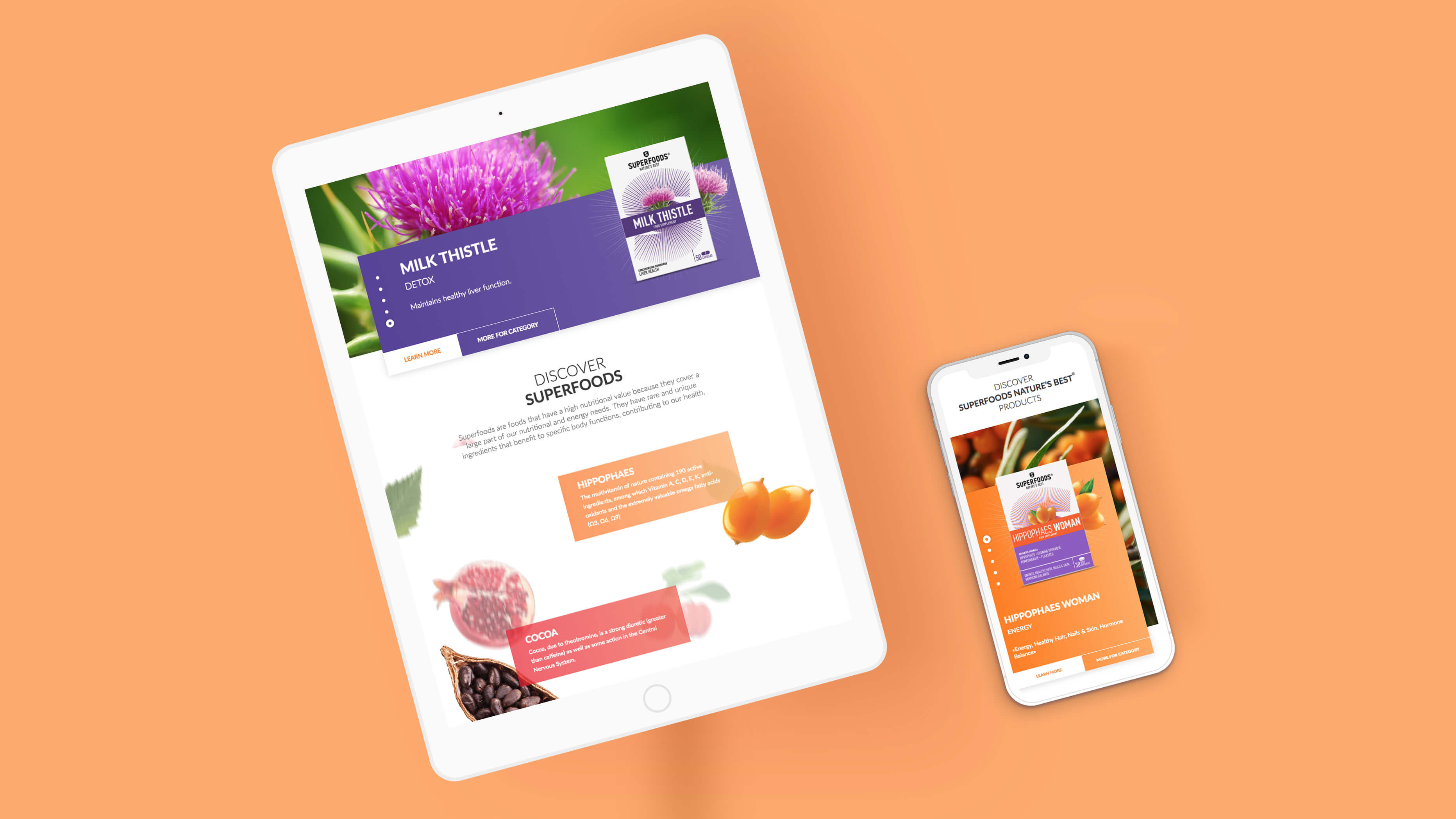 Outcome
SUPERFOODS now has a digital asset that can serves as the framework for their new brand image. New products or categories can easily be added, while maintaining the organic look and feel of the site, as a testament to their all-natural ingredients.

They now have long-term digital assets that will grow with them, and serve as their strongest advantage, that use the right e-commerce platform, different than many retailers are using Shopify and similar platforms for their e-commerce needs, these systems can't tackle complex product data presentation and workflow requirements.
Next project
Superfoods is now a Digital Company. Wanna make the switch?